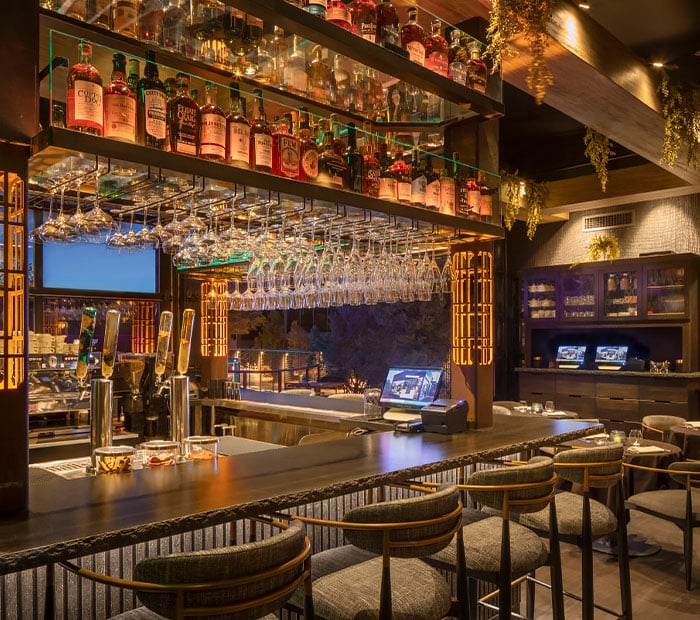 EVERYDAY 10.30AM – 5.00PM
Hotel guests and select patrons are invited to join us at The Drifter. Whether you are looking for an elevated experience or simply a light lunch and playful take on poolside fare, we have you covered. Indulge with fresh hand crafted cocktails, local beer, or wine, while having front row seats to stunning Red Rock views.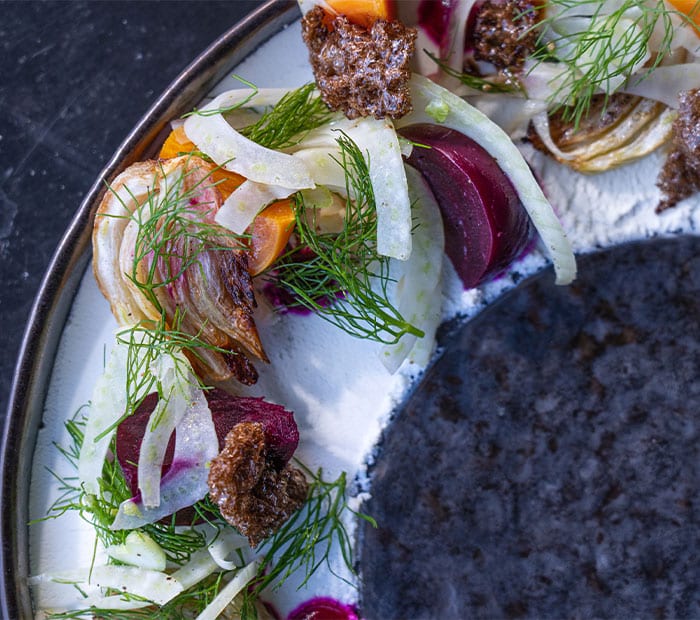 Hotel guests and select patrons are invited to enjoy dinner at Forty1. Our restaurant offers a seasonal a la carte menu which is inspired by natural organic ingredients from the local Verde Valley. An optional wine pairing is available to compliment your meal. It is our pleasure to accommodate most dietary preferences or restrictions. Simply let us know in advance so that we can better serve you. In addition, a special vegan menu is available for your enjoyment.
Reservations are strongly recommended. Dress code is resort casual.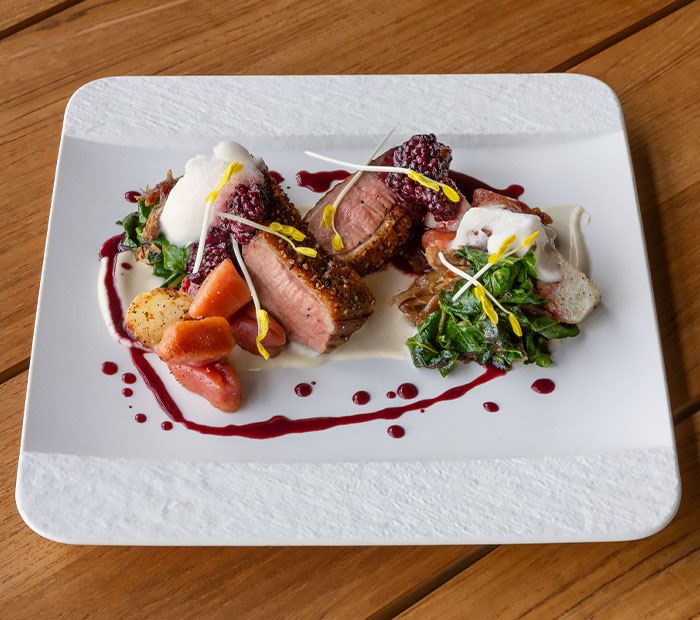 Dine within the comfort of your Atrium to the private rooftop terrace with cooked-to-order breakfast (7:00AM to 10:30AM), lunch (10:30AM to 5:00PM), snacks and dinner (5:00PM to 9:00PM).