Providing a Scenic Escape
At Ambiente™ Sedona, our goal is to provide discerning guests seeking a scenic escape with modern, elegant accommodations in a nature-focused setting.
Our landscape hotel is the first of its kind in North America. With great respect for the land and all the creatures who roam it, our innovative, elevated design provides for minimal impact to the natural environment.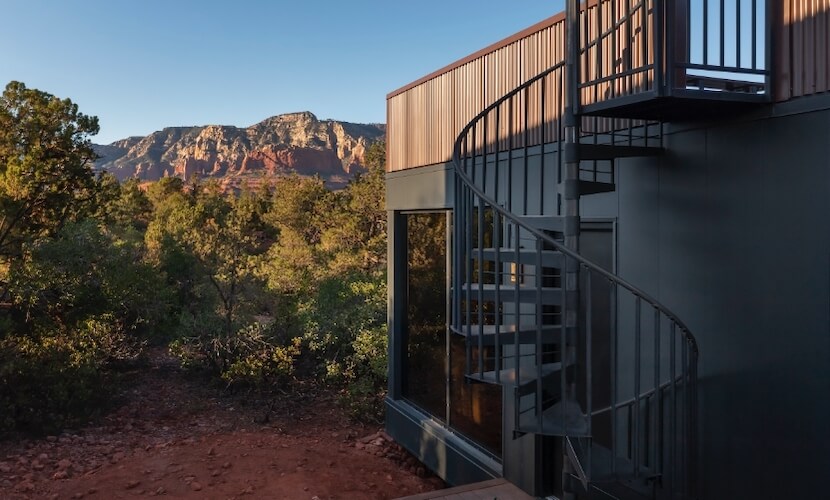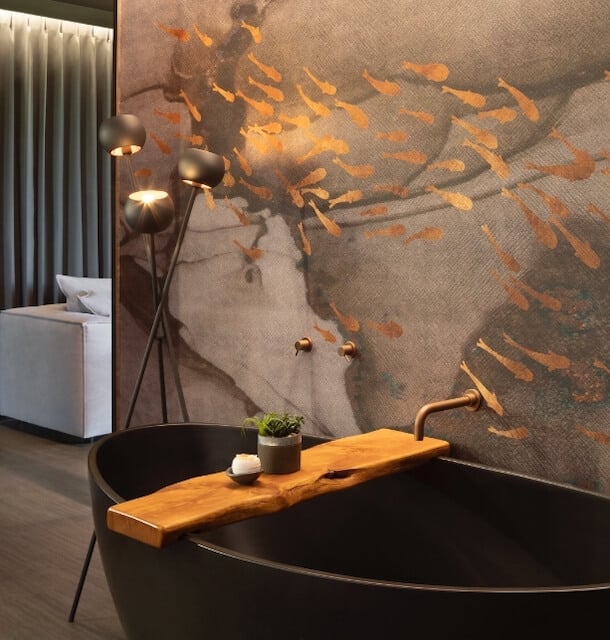 With a focus on the native splendor of Sedona, all Atriums are ideal for the minimalist seeking luxury in a natural setting. Lush, earth-tone palettes blanket each Atrium and floor-to-ceiling windows offer 180 degree views that bring the splendor of the national forest and red rock formations indoors.
Some men are cut from a different cloth. They don't wait for life to happen to them… they step into their future and create it. Michael Stevenson is one of those men.
He was only 14 years old when he began a job in hospitality cooking at one of the restaurants within Disneyland Park in Anaheim, CA. Mike remembers how Walt Disney would walk the park and create new attractions. He noted that sometimes Walt would have an attraction or ride built, only to have the project scrapped and start over because something wasn't quite how he had envisioned it. This made an effect on him and sums up a large part of Mike's character today. He ensures things are always done the right way, even if it means taking the loss and starting over.
After serving in the U.S. Army, Mike, at age 26, and his newlywed wife Kathleen moved to Sedona to work at his father's restaurant along the creek called The Dutchman's Cove. Being no strangers to hard work, Mike took the position as a cook while also doing construction jobs on the side. Kathy worked alongside him, delivering food and drinks to guests at their tables. Together, they supported and raised their family in the Sedona area.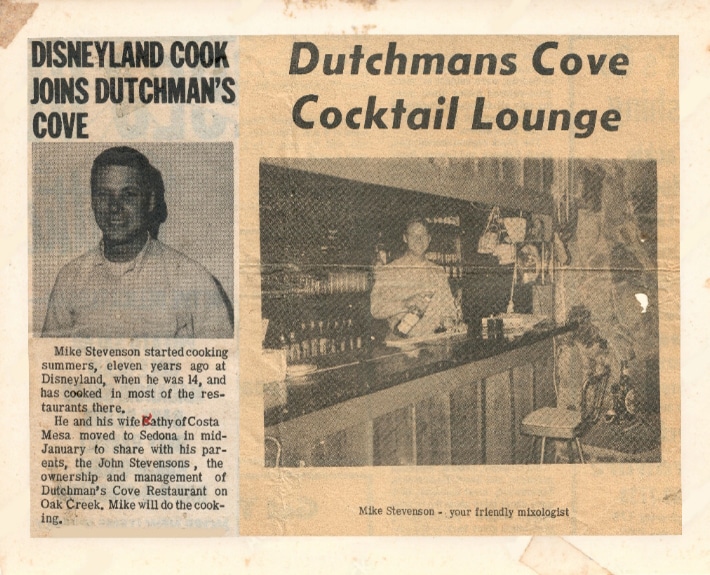 The Entrepreneurial Spirit
In 1973, with his entire life savings on the line, Mike embarked on his calling to fulfill his dream of running his own business by investing in The Red Rock Motel located at the edge of Oak Creek Canyon. Unfortunately, just one short year later, that dream ended as he was forced to declare bankruptcy, uproot the family, and move back to California in search of work.
Sometimes, we experience what feels like a "defeat" in life. He had risked a lot to start his own business, and it seemingly hadn't worked out. But God had a different, better plan in mind. The Stevenson's new life in California brought about a new opportunity: solving a manufacturing problem, which turned into a thriving manufacturing business that allowed the means to move back to Sedona in 1985 and operate there for the past 30+ years.
In a 2016 extraordinary turn of events, Michael was able to purchase a beautiful piece of property, ironically zoned for a hotel, that overlooked one of the most exclusive and ancient views of the Coconino National Forest in Sedona.
After walking the natural landscape of pinion pines, natural washes, and red rock formations with his daughter Jennifer May several times, they knew instantly that the scenery within deserved something very special. That day, the vision for Ambiente™ Sedona Landscape Hotel was born, reigniting Mike's dream from over 40 years ago.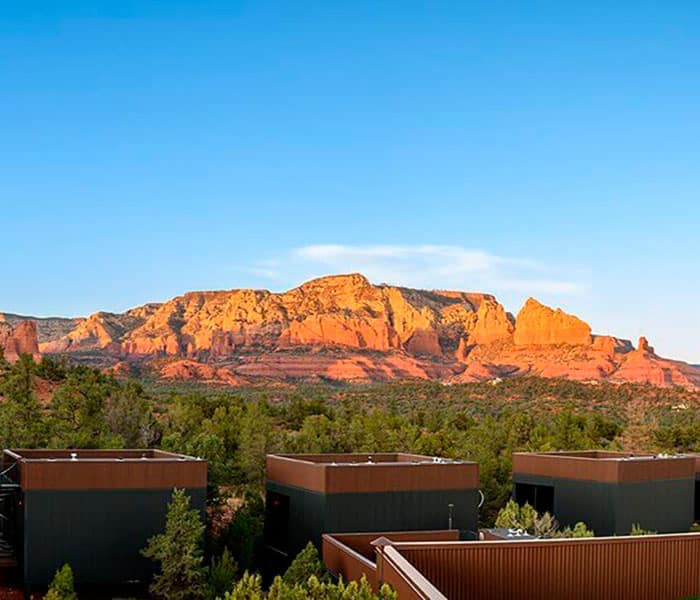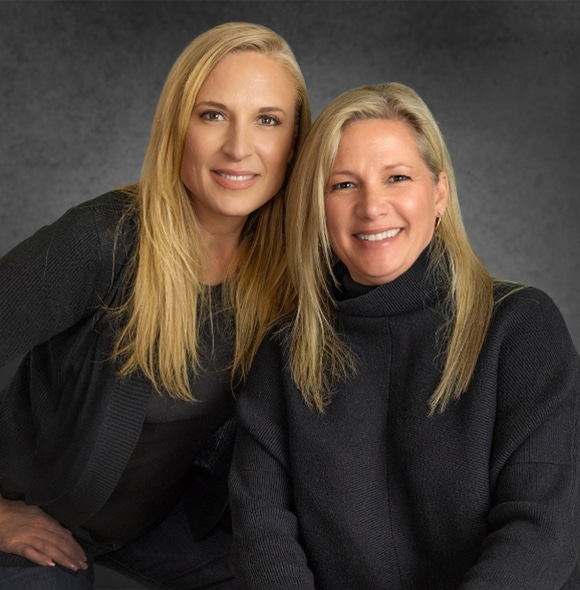 The final touches have been made and Ambiente™ Sedona will finally open its doors to guests for the first time.
As a family-operated hotel by Mike and his two daughters Jennifer May and Colleen TeBrake (Two Sister Bosses), their dream is to make the Ambiente™ Sedona guest experience second to none for those visiting beautiful Sedona.
With this in mind, we invite you to reserve your Atrium today and look forward to seeing you in Sedona soon!
Two Sister Bosses – Jennifer May & Colleen Tebrake
Two Sister Bosses
Jennifer May
& Colleen Tebrake